We are thankful for our sponsors that donated so generously to the development of our new website.
---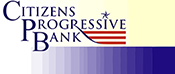 Citizens Progressive Bank
Our online banking product gives you the flexibility and security to manage everyday banking at a touch of a button. This gives you the opportunity to view accounts, transfer funds, re-order checks, and pay bills from any computer with internet access. These fast, easy, and convenient services provided by Citizens Progressive Bank's online banking are available to you free of charge!
Visit us at www.cpbonline.com.
---
First South Farm Credit
First South is the leading provider of financial services and land financing for agribusiness in Alabama, Louisiana and Mississippi. Part of the Farm Credit System, we've provided loans and financial services to farmers, ranchers and rural entrepreneurs for more than 80 years.
Visit us at www.firstsouthfarmcredit.com.
---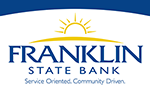 Franklin State Bank & Trust Co.
Franklin State Bank has been providing financial services to the city of Winnsboro and surrounding Franklin Parish since 1908. Franklin State Bank has four full-service branches and two drive-in facilities to serve our Franklin Parish customers.
---
Progressive Bank
Progressive Bank has the people, services, and experience to address your unique lending and wealth management needs, both professionally and personally. Mortgage banking at Progressive offers choices to fit individual needs with local lenders providing the very best in personal, in-office service with locally -approved decisions.
Visit us at www.progressivebank.com.
---
Louisiana Land Bank
Louisiana Land Bank is Louisiana's leading rural real estate and agribusiness lender, offering loans for rural land, farms, recreational property, country homes, agribusiness firms, and forestry and timber operations. Established over 90 years ago, Louisiana Land Bank is a locally owned and operated financing cooperative that is part of the multibillion-dollar nationwide Farm Credit System and the Tenth Farm Credit District.
Visit us at www.louisianalandbank.com.
---
Winnsboro State Bank
Our people here at WSB are the friends and neighbors you've grown up with, attend school and church with,  see at the ball park, the store, and all about town. We're here to serve you, and invite you to browse this site for all the many products and services WSB has to offer. We've stood the test of time, since 1902.